IN THIS ISSUE:
Fenton USA

Radio Show News

QVC Show Update

Clearance Corner

Preferred Seconds

Fenton eBay Auctions
FENTON GIFT SHOP
AS SEEN ON TV
SPECIAL OFFERINGS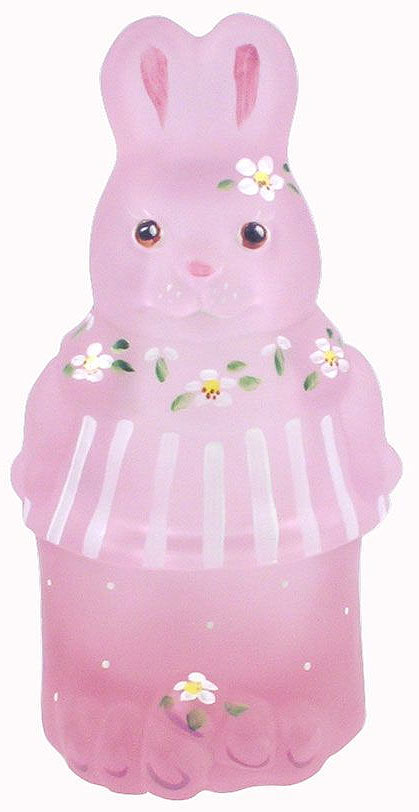 C4930IF
5'' Rosemilk Handpainted
Bunny Box
On Sale thru
Feb 23rd!
Original price $45.00,
Now $31.50
Buy Now!
This cute Rosemilk Satin Bunny Trinket Box is handpainted with a white striped jacket and accented with white daisies... a treasure to give or to receive!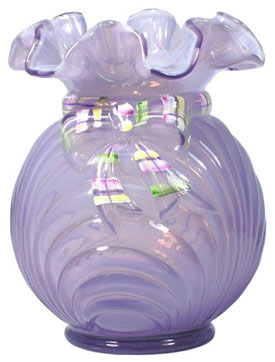 C975466
6-1/2'' Lavender Opaline Vase
On Sale thru Feb 23rd!
Original price $63.00, Now $44.10
Buy Now!
French Opalescent has been covered with a layer of Violet to create lovely Lavender Opaline. This Caprice Vase with a double crimp and embossed bow has been handpainted in a plaid pattern of pink, yellow and green.
6'' Aquamarine Flip Vase
On Sale thru Feb 23rd!
Original price $107.00, Now $74.90
Buy Now!
Inscribed with the signature of
Mike Fenton, this Aquamarine Satin Flip Vase has been handpainted with a beautiful lighthouse scene. Produced as part of the American Gallery series, this piece is a perfect addition to any collection.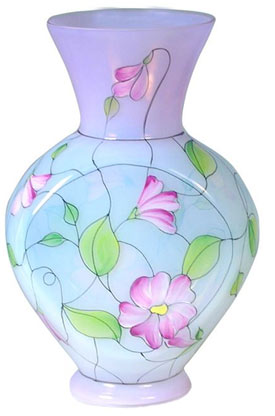 C89708P
7-1/2'' French Opal Handpainted Stained Glass Vase
On Sale thru Feb 23rd!
Original price $99.75, Now $69.85
Buy Now!
This lovely 7-1/2" vase is handpainted to look like stained glass. It's sure to add beauty and charm to your home decor.
For more As Seen on TV specials, click here.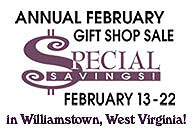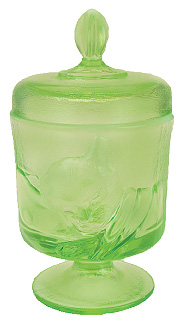 Fenton USA Presents. . .
"Chessie" Candy Box in Key Lime

The popular Chessie Cat Covered Candy Box seems to glow in our new Key Lime color!
The idea for the Chessie covered box was born in the late 1960s when the Chesapeake & Ohio Railway Company contacted Fenton. The railroad's promotion and special events manager inquired about new corporate gift ideas, particularly items featuring their distinctive sleeping cat trademark.
After the inquiry from C&O, Fenton designer Anthony Rosena made sketches and plaster models. A mould was made by Fenton, and C&O officials visited the plant to see the Chessie box being produced in Fenton's new Carnival glass color in 1970. These first Chessie boxes were gifts from C&O, and company head Cyrus Eaton sent them worldwide to heads of state and other friends of the railway. C&O employees also became interested in acquiring the Chessie box, so more were produced. Since then the Chessie box has been produced in many colors: Rosalene, Teal Marigold, Shell Pink, Red Carnival, Celeste Blue Pearl, and Iridized Dusty Rose. In 1998, it was produced in Sea Green Satin - the first Chessie box to feature an iridescent, satin finish.
In any color, our Chessie Covered Candy Box is unique and will start many a conversation as part of your Fenton Art Glass collection! Click on the image for details. To view more new products from Fenton, click here.

Dotted Dreams on Key Lime and Spring Figurines!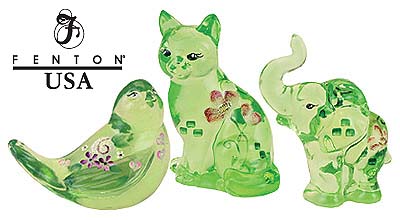 Brighten up your home decor with Michelle Kibbe's Dotted Dreams on Key Lime Cat and Elephant figurines, new for 2009! Michelle's design for our Songbird figurine features a florals with heart and glitter accents. You'll want to add these adorable pieces to your collection. Our new Key Lime is refreshing and vibrant... perfect for the coming Spring season!
Fenton Art Glass Historian on Radio Talk Show
Fenton historian Jim Measell is scheduled to talk about Fenton glass with
WMQM radio host Ed Tuten on Wednesday, February 18 at 5 p.m. (Eastern time). You can listen to this program live via the internet. In advance of the broadcast, go to the station's web site and be sure you have one of the media players downloaded to your computer: http://www.WMQM1600.com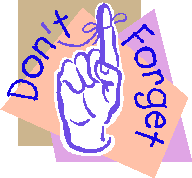 Fenton on QVC March 4th, 2009!
George Fenton will appear as guest host on QVC during two
Fenton Art Glass shows scheduled for Wednesday, March 4, 2009. Show times are 11 a.m.-Noon and 8 p.m.-9 p.m. (Eastern time). Figurine collectors won't want to miss the Mallard or the Cat Set in Chocolate glass, a St. Patrick's Day Kitten in Milk Glass, a new Burmese Duck and more! Watch this newsletter for the product preview!
Click here to view Fenton Art Glass currently available on QVC.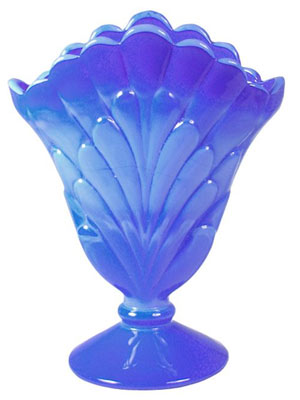 300037
8'' Fenton Gift Shop Periwinkle Blue Plume Vase
Special Fenton Gift Shop Price, Only $25.00!

Periwinkle Blue is a vivid opaque blue that works
well in American Country or French Country decor. This striking opaque blue is an original Fenton color developed by Paul Rosenthal during the 1930s. The heat-sensitive glass ranges from light to dark blue to create beautiful gradations of color - a true art glass treatment. Please note: This piece does not have a family member signature.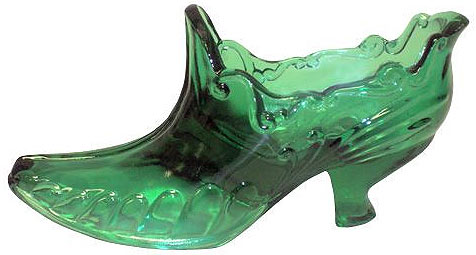 217217
6-1/2'' Fenton Gift Shop Emerald Green Slipper
$12.00
Preferred Second. Prince Charming awaits with the royal slipper!
The lure of a Emerald Glass Slipper transforms a girl into a princess, with each sparkling piece truly one of a kind. An enchanting collectible or a charming gift.
Treat yourself - you deserve it!

Fenton eBay Auctions. . .
Own a unique Fenton creation through our eBay Auctions!