IN THIS ISSUE:
Fenton International

Fenton USA

QVC Show Update

Preferred Seconds

Clearance Corner

Fenton eBay Auctions
FENTON GIFT SHOP
SPECIAL OFFERINGS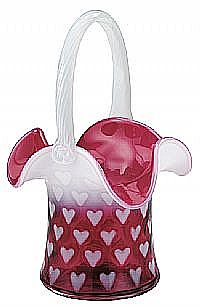 300036
8-1/2'' Cranberry Heart Optic
Hat Basket
Valentines Day Special
Original price $129.00
Now $96.75, Buy Now!
The Cranberry love affair continues with this traditional hat basket with opalescent hearts. Fill this basket with sweet chocolate kisses for a perfect presentation on Valentine's Day or any special occasion.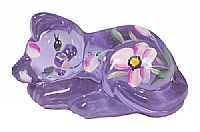 A5064HP2
3-1/2'' Gift Shop Exclusive
Violet Sleeping Kitten with
Pink Floral Design $23.75, Buy Now!
Sleeping Beauty...or maybe just a little "Cat Nap." One thing is for certain, this Gift Shop Exclusive Violet Kitten handpainted with a pink floral design will find a special place in your heart.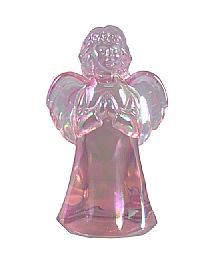 X5034NG
5'' Rosemilk Iridized Angel
Original price $26.50, Now $24.50
Buy Now!
A charming Rosemilk Iridized angel figurine is the perfect gift for a special "angel" on your list.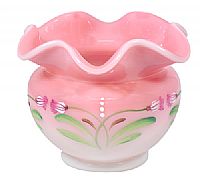 05353RY
3 1/2'' Rosalene Rose Bowl
$59.50, Buy Now!
This delicate Rosalene rose bowl has been handpainted with a stylized Tulip Scroll decoration designed by Stacy Williams. It is numbered and inscribed with the signature of Nancy Fenton.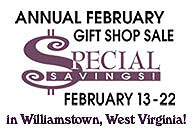 Fenton International Presents. . . A Valentine's Special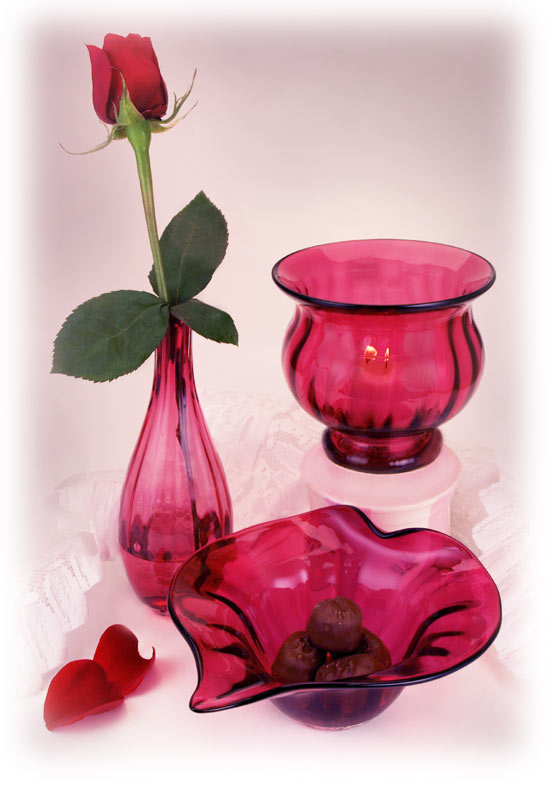 New shapes in our
Gold Ruby glass are now available, just in time for Valentine's Day... or Anniversary...
or anytime you want
to show someone they're special!
Handblown with pure gold in the formula, each piece is stamped with the Fenton International logo shown here.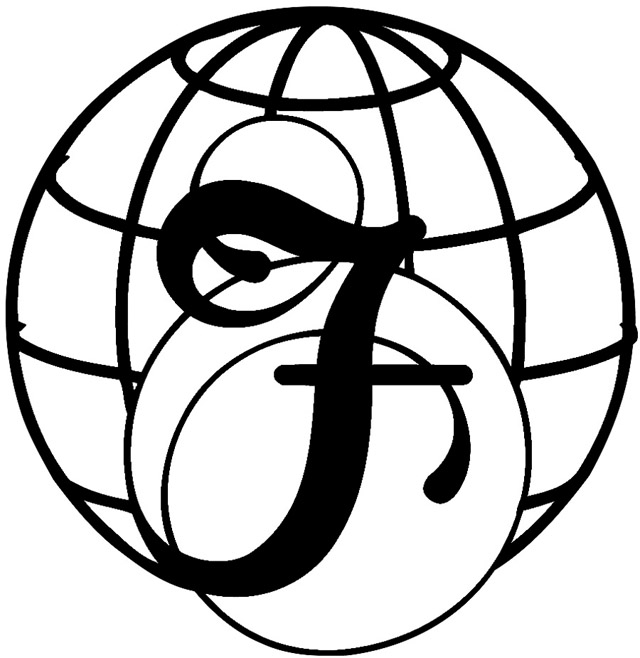 The new shapes include a 7'' dia.
Heart-shaped Bowl,
a 5" Hurricane Candleholder and an
8" Bud Vase. Two other pieces (not shown), an 11" Double Bubble Vase and an
8-1/2" Hurricane Candleholder, join this collection.
Click on each image for details. To view more glass items from Fenton International, click here.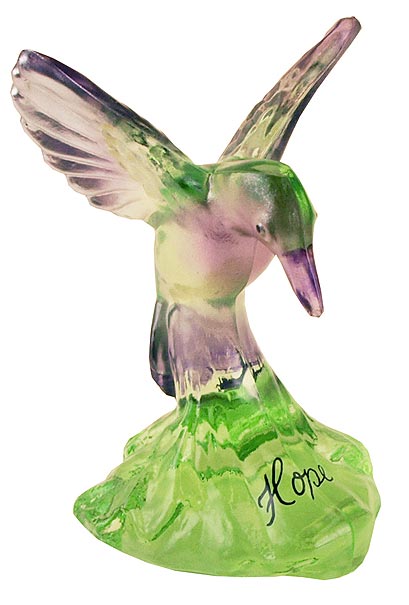 Best Friends Forever. . .
Share a special Fenton bond with your
best friend ... forever ... with our 4-1/2'' Hummingbird in Key Lime - a new Fenton green that features both beauty and depth.
The handpainted design is by Michelle Kibbe
and features the word ''Hope" on the front base of the figurine. Other figurines in the Best Friends Forever collection include a Fenton Foal, a Cat and a Pig - each with different words of friendship on the piece.
To order, click on the image or click here to view items from our Spring 2009 collection.
QVC Shows Scheduled for March 4th, 2009!
The next QVC shows featuring Fenton Art Glass are scheduled for Wednesday,
March 4, 2009. Show times will be 11 a.m. - Noon and 8 p.m. - 9 p.m. (Eastern time) with George Fenton as the guest host. Items include a three-piece matched and numbered Carnival Set and a Large Burmese Epergne! Watch this newsletter for a product preview! Click here to view Fenton Art Glass currently available on QVC.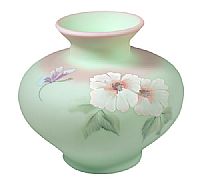 211552
7'' Lotus Mist Burmese Vase
with handpainted Hibiscus Blossoms
Only $107.00
Preferred Second. The soft green and warm pink of our Lotus Mist Burmese glass is the perfect complement
to Robin Spindler's depiction of lush hibiscus blossoms and a stylized butterfly. The mould for this vase was designed by renowned glass artist Dan Dailey.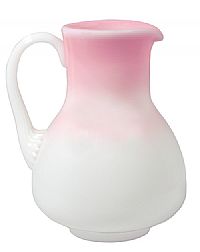 M8143REHM
7'' Fenton Gift Shop Rosalene Pitcher
Original price $95.50, Now $62.00

The secret to the charming pink blush on white of our Rosalene Pitcher is the pure gold in the formula. Perfect to hold a lovely bouquet of your favorite flowers.
Fenton eBay Auctions. . .
Own a unique Fenton creation through our eBay Auctions!
Items featured this week...