IN THIS ISSUE:
Fenton USA

Fenton International

QVC Show Update

Clearance Corner

Preferred Seconds

Fenton eBay Auctions
FENTON GIFT SHOP
SPECIAL OFFERINGS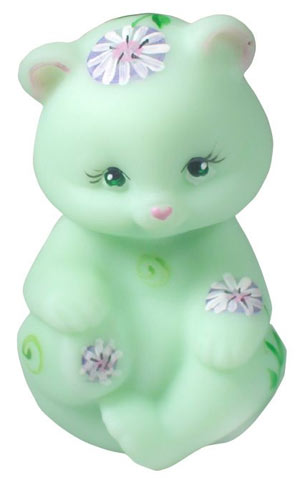 Z5151HPV6
3-1/2'' Lotus Mist Burmese Bear $42.75, Buy Now!
Collectible and oh-h so cute... Lotus Mist Burmese Bear with handpainted upbeat whimsical floral design. This new Fenton Gift Shop Exclusive for 2009 makes a beary special gift or addition to your Fenton Figurine collection!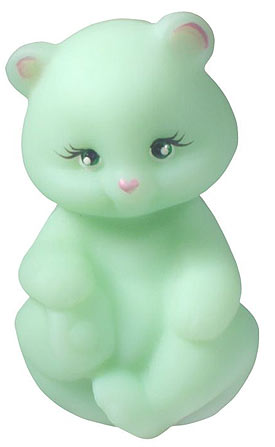 Z5251HPA
2-3/4'' Gift Shop Exclusive Lotus Mist Burmese Mini Bear
$25.50, Buy Now!
Another new Fenton Gift Shop Exclusive for 2009, this Lotus Mist Burmese Bear figurine, with handpainted face and ears, will make a nice addition to your Fenton Figurine collection!

Z5056HP
4'' Lotus Mist Burmese
Dinosaur $41.75, Buy Now!

Produced as a Gift Shop Exclusive, this Lotus Mist Burmese Dinosaur figurine is enhanced with an upbeat, fun floral design It is sure to make a dyno-mite gift or addition to your Fenton Figurine collection!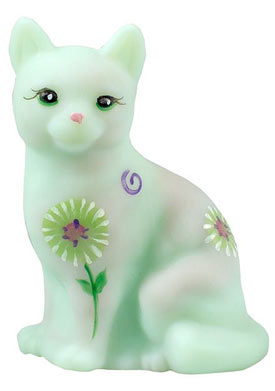 Z5165HPB
3 3/4'' Lotus Mist Burmese
Cat with Flower, $41.75
MEOW! Upbeat, whimsical florals and handpainted on a precious Lotus Mist Burmese collectible cat. This Fenton Gift Shop Exclusive is the purr-fect gift for that special collector!
Fenton eBay Auctions. . .
Own a unique Fenton creation through our eBay Auctions! Items featured this week...
Fenton USA Presents. . . Key Lime for 2009!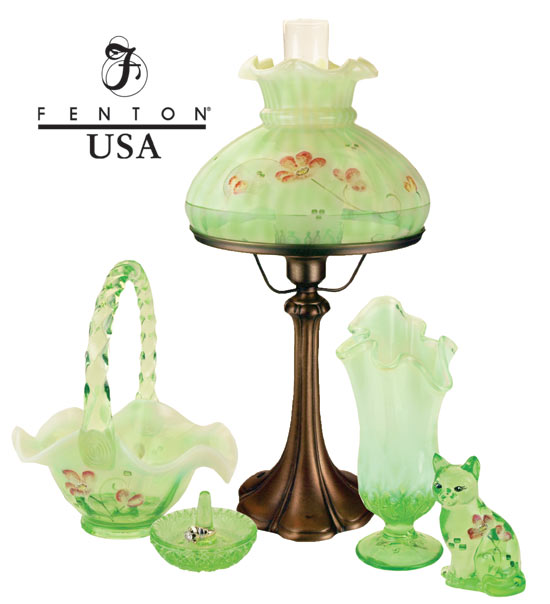 As we enter our 103rd year of manufacturing glass, Fenton USA continues the traditions of craftsmanship and quality with new glass colors, handpainted decorations, exciting limited editions, and other very special pieces for Spring 2009.
Our new Key Lime color is refreshing and vibrant... perfect for the coming Spring season! Included in this color grouping will be six handpainted items with a design by Michelle Kibbe called Dotted Dreams on Key Lime. These items will also be available unadorned. These pieces should be available in stores by February. Check with your local Fenton dealer or visit our web site: www.fentonartglass.com for updates. Click here to preview more Spring 2009 items.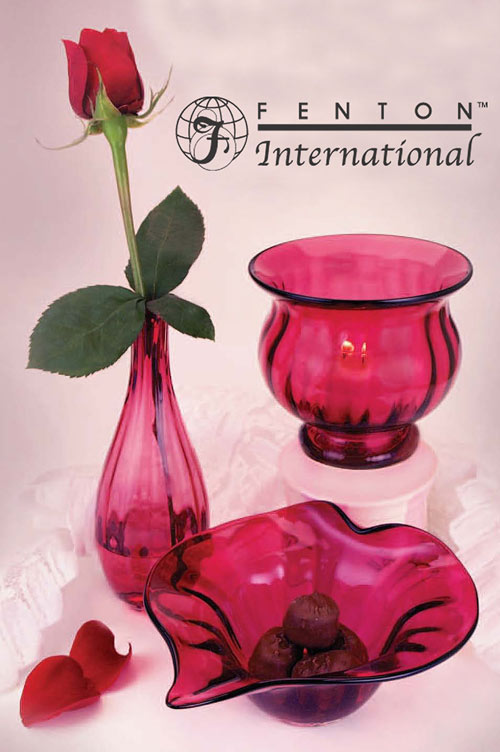 New Gold Ruby
Shapes from
Fenton International

Fenton International's new Gold Ruby
pieces will make perfect gifts for Valentine's Day, Anniversaries, Mother's Day, or as a special treat for for yourself! Three new shapes (Heart Bowl, Hurricane Candle and Bud Vase) have been added to the Gold Ruby collection for 2009. Each hand blown piece uses pure gold in the formula and is stamped with the Fenton International logo.
These new items should be in stores in February 2009. Click here for more glass items from Fenton International, which
features artistic handcrafted gifts
from around the world.

Don't Miss the QVC Shows on January 16th!


Two QVC shows featuring Fenton Art Glass are scheduled for Friday, January 16, 2009. Show times will be 1 - 2 a.m. and 10 - 11 a.m. (Eastern time) with George Fenton as the guest host. Click here for a preview of the items to be offered. To view other Fenton Art Glass pieces available from QVC, click here.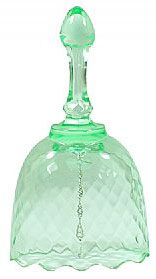 K1774GR
6-1/2'' Willow Green Bell
Original price $24.00, Now $20.00
The beauty of Fenton bells! This Willow Green Bell
is appealing to the eye, pleasing to the ear
and delightful to decorate with and enjoy.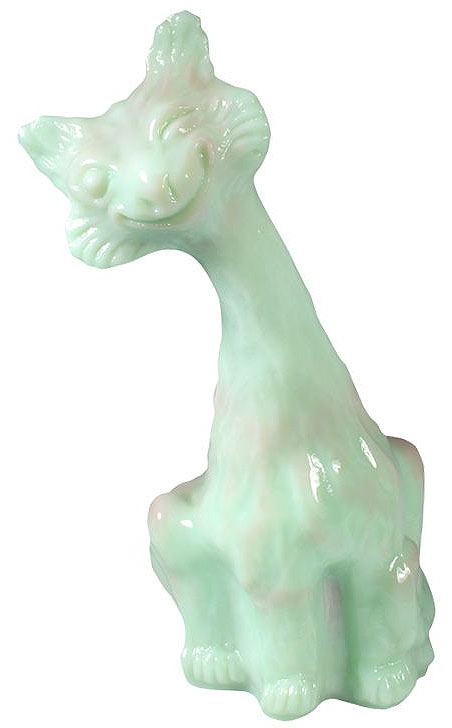 217727
11'' Lotus Mist Burmese Alley Cat
$73.75

Preferred Second. Very limited quantities are available of this Lotus Mist Burmese Alley Cat. Preferred Seconds are, as Frank M. Fenton liked to say, "very attractive glass items." We set high standards for color and shape when inspecting handmade Fenton glass, and those items which fall just short of First Quality specifications are called Preferred Seconds.