IN THIS ISSUE:
Fenton USA

Fenton International

QVC Show Update

Clearance Corner

Preferred Seconds

Fenton eBay Auctions
FENTON GIFT SHOP
SPECIAL OFFERINGS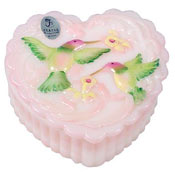 C578648
4" Rosalene Handpainted
Hummingbird Treasure Box
$56.00, Buy Now!
This beautiful 4" Rosalene Hummingbird Heart Trinket Box has been blushed with pink,
and the hummingbirds are intricately painted with green, yellow and pink.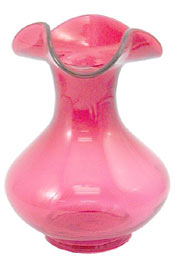 165116
7'' Cranberry Vase
$39.75, Buy Now!
Preferred Second. Simple and stylish. This classic 7" Cranberry Vase will be perfect for a year round floral arrangement.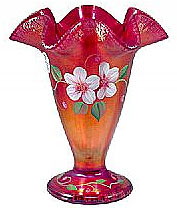 I2988HPRL
6-1/4'' Ruby Amberina Stretch
Handpainted Vase, $65.00
Cheerful times blossom when you grace your home with this limited and numbered piece! Only 300 made... this Ruby Amberina Stretch Vase with a lovely handpainted floral design is a perfect addition to any collection.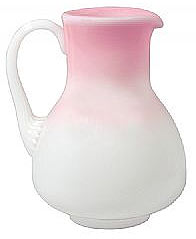 M8143REHM
7'' Rosalene Pitcher
Original Price $95.50,
Now $62.00, Buy Now!

The secret to the charming pink blush on white of our Rosalene Pitcher is the pure gold in the formula.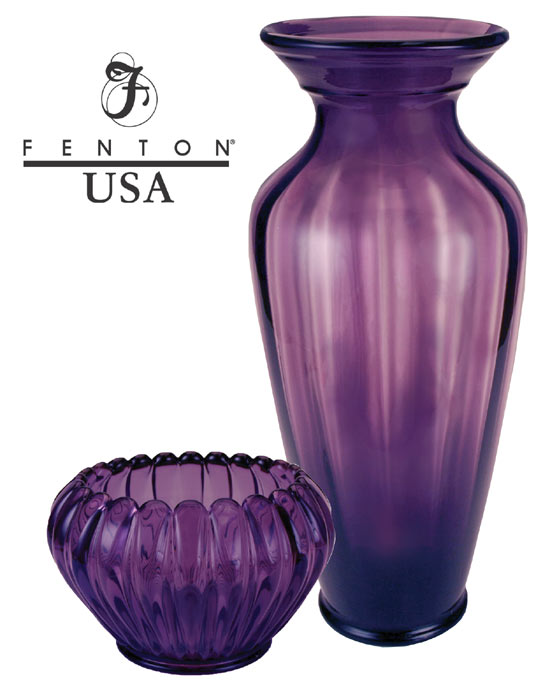 Fenton USA Presents. . .
Elegant Aubergine!
Our deep, rich Aubergine glass strikes a regal look that's perfect for today's home decor styles. Fashion was the inspiration for this warm color, which was quickly embraced by home decorators. Aubergine has also become a new favorite color among collectors of Fenton Art Glass.
Many of our Aubergine items are available with Kim Barley's Autumn Dragonfly on Aubgerine design.

Click on each image for details or
click here to view more Fall 2008.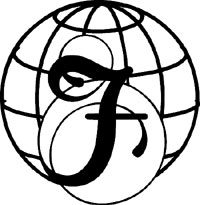 Say "Happy Anniversary" with a
Special Gift from Fenton International !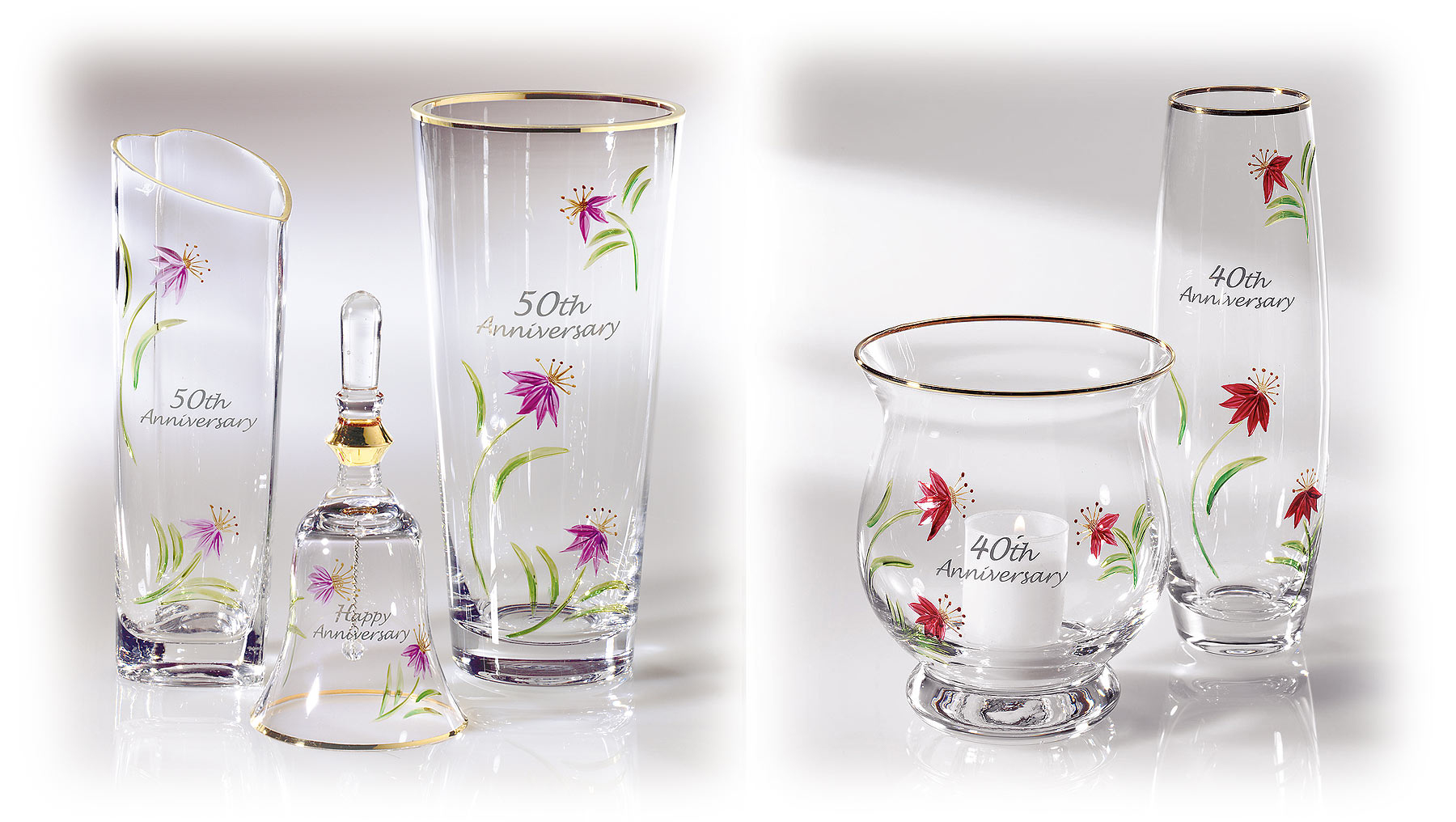 Celebrate a special Anniversary in 2009 with a gift selection from Fenton International's Anniversary glass. Our Anniversary product line consists of memorable gifts that symbolize everlasting love. Each piece features floral designs that are hand cut into the glass using special wheels. The precious metal lettering is applied and then fired into the glass. Each design is handpainted and fired again to create the brilliantly sparkling image. Fenton International features artistic handcrafted gifts from around the world. Click on each image for details or click here for more items in the Anniversary collection.

QVC Shows Scheduled for January 2009!
The next QVC shows featuring Fenton Art Glass are scheduled for Friday,
January 16, 2009. Show times will be 1 - 2 a.m. and 10 - 11 a.m. (Eastern time) with George Fenton as the guest host. Circle the date on your calendar and watch this newsletter for a preview of items to be offered! Click here to view other Fenton Art Glass pieces available from QVC!
I96783D
6-3/4'' Black Satin Glass Butterfly
Original Price $40.00, Now $29.50
This satin-finished black glass Butterfly (6-3/4" long) makes quite a dramatic statement! Perfect for a desk or table ornament, it's sure to start a conversation.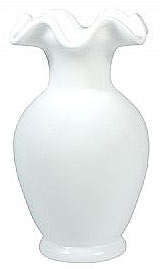 213542
8-1/2'' Fenton Gift Shop White Milk Glass Vase
$33.50

Preferred Second. This simple and elegant 8-1/2" Milk Glass Vase will add charm and style to any home decor.


Fenton eBay Auctions. . .

Own a unique Fenton creation through our eBay Auctions!
Items featured this week...
For questions or comments, please do not reply to this email. Instead, email: askfenton@fentonartglass.com. This email has been sent to you because you have agreed to receive offers and information from the Fenton Art Glass Company. We respect your privacy and do not sell your personal information. For details, please review our privacy policy.

How to unsubscribe: If you prefer not to receive offers or information from Fenton Art Glass, please use this page.

If you use a Challenge-Response system for email, please make certain that you can receive our email by adding askfentononline@fentonartglass.com to your Allow List. For specific instructions for major ISPs, click here.

The sender of this email is the Fenton Art Glass Co., 700 Elizabeth St., Williamstown, WV, 26187