IN THIS ISSUE:
Fenton USA

QVC Show Update

Clearance Corner

Preferred Seconds

Fenton eBay Auction
FENTON GIFT SHOP
SPECIAL OFFERINGS
Perfect for the Bell collector in your life! Each of our Bells will delight the owner with its rich beauty and enchanting sound. They are delightful to decorate with and to enjoy all year long! Handcrafted with pride by the artisans of Fenton.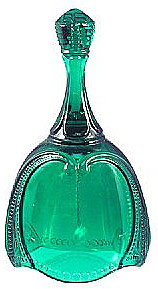 K7566EA
7'' Emerald Green Bell
Original Price $35.00
Now $30.00, Buy Now!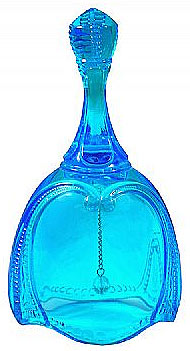 X7566ML
7'' Azure Blue Bell
Original Price $35.00
Now $27.50, Buy Now!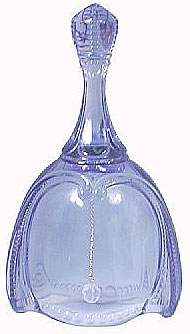 X7566OE
7'' Violet Bell
Original Price $24.00
Now $20.00, Buy Now!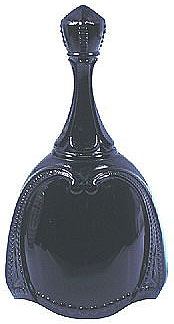 K7566BK
7'' Black Bell
Original Price $19.50
Now $16.50, Buy Now!


Merry Christmas. . .
from all of us at Fenton Art Glass in Williamstown,
West Virginia. During this wonderful season of the year,
we're looking forward to sharing time with our close families and nearby friends, not to mention the smiles, handshakes and hugs from
those we see less often.

The sights and sounds of Christmas never fail to fill us with reverence and awe.
We hope all of you will share with us the joy and meaning of Christmas. . .
peace on Earth and goodwill among all.


George W. Fenton
President

Ring in the New Year with a Fenton Bell!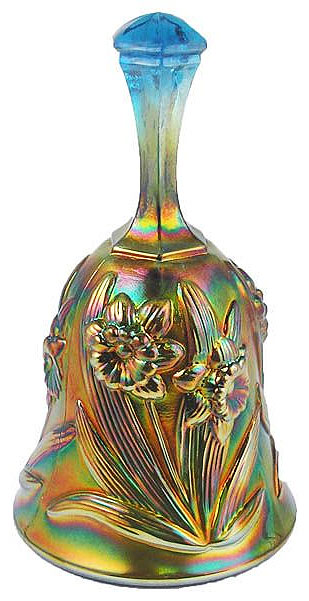 Salute the past year and ring in 2009 with style by
adding our 6-1/4'' Daffodil Bell to your collection! The beauty of bells is twofold: they're appealing to the eye
and pleasing to the ear. Bells are just delightful for your home decor, too!

Fenton launched America's first Carnival glass treatments
in 1907, and they have remained a Fenton hallmark. The use of the metallic salt spray creates a vivid iridescence.
As the spray is applied, a rainbow of rich color emerges. Collectors worldwide search for our finest examples of this ''iridescent ware'' that first put Fenton on the map. This Indigo Blue Carnival bell is sure to become a family heirloom.
Click here for more Fenton bells.
08660Z5
6-1/4'' Daffodil Bell, $57.50

QVC Shows Scheduled for January 2009!

The next QVC shows featuring Fenton Art Glass are scheduled for Friday,
January 16, 2009. Show times will be 1 - 2 a.m. and 10 - 11 a.m. (Eastern time)
with George Fenton as the guest host. Circle the date on your calendar and watch this newsletter for a preview to items to be offered!

08103VX 
6-1/2'' Daisy Blue on Silken Sand Perfume
Original Price $99.50, Now $74.50
Frances Burton's delicate ''Daisy Blue'' design with melon berry accents trails across a field of pale gold Silken Sand, adding a simple touch of beauty to this entrancing new color.




211552 
7'' Lotus Mist Burmese Vase with Hibiscus Blossoms, $107.00 
Preferred Second. The soft green and warm pink of our Lotus Mist Burmese glass is the perfect complement to Robin Spindler's depiction of lush hibiscus blossoms and a stylized butterfly. The mould for this vase was designed by renowned glass artist
Dan Dailey.
Fenton eBay Auctions. . .

Own a unique Fenton creation through our eBay Auctions!
Items featured this week...