IN THIS ISSUE:
Fenton USA

Fenton International

Stocking Stuffers

Ideal Gifts
FENTON GIFT SHOP
SPECIAL OFFERINGS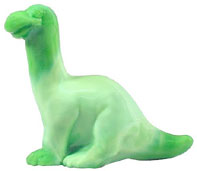 Z5056XE
3-1/2'' Chameleon Green Dinosaur, $27.50, Buy Now!
What could be cuter than a Chameleon Green Dinosaur? Produced as a Gift Shop Exclusive, this piece is a
perfect addition to your
critter collection.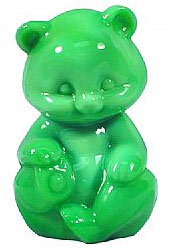 Z5251XE
2-3/4'' Chameleon Green
Mini Bear, $27.50, Buy Now!
Created exclusively for the Fenton Gift, this darling Chameleon green bear is perfect for collectors. The Chameleon green glass features beautiful color variations that make each
piece a keepsake!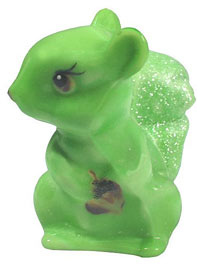 Z5215HPA
2-3/4'' Chameleon Green
Squirrel with Acorn
$35.25, Buy Now!

Handpainted with a tiny acorn in his paws, this enchanting Chameleon Green glass squirrel also has the enchanting color variations that make each piece a one-of-a-kind treasure. A new Gift Shop Exclusive, this is a perfect holiday gift.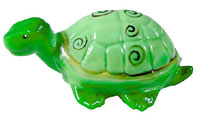 Z5266HPXE
4'' Chameleon Green
Natural Turtle
$29.50, Buy Now!

The natural styling of this handpainted Chameleon Green glass turtle features beautiful color variations that make each piece a treasured collectible. Produced as a new Gift Shop Exclusive, this is the ideal gift for nature lovers or figurine collectors.

Fenton eBay Auctions. . .
Own a unique Fenton creation through our eBay Auctions! Items featured this week...
Fenton USA Presents. . . Leaf and Scroll on Burmese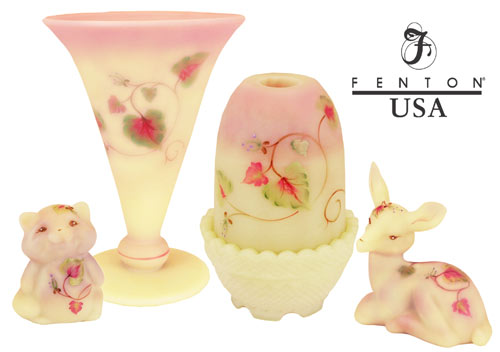 Fenton designer Michelle Kibbe's Leaf and Scroll on Burmese features a stylized leaf motif that is the perfect complement to the soft pink blush of classic Fenton Burmese glass, made with pure gold in the batch. Our huggable figurines also include a goose in sanded Burmese (not shown). The flared Trumpet Vase will add an attractive touch to your home decor! Fairy Lights have been popular as collectibles since the Victorian era, and our two-piece Fairy Light comes with a tea light to add a warm, gentle glow to your nightstand, foyer table or powder room. Click each image for details or click here to view more Burmese glass.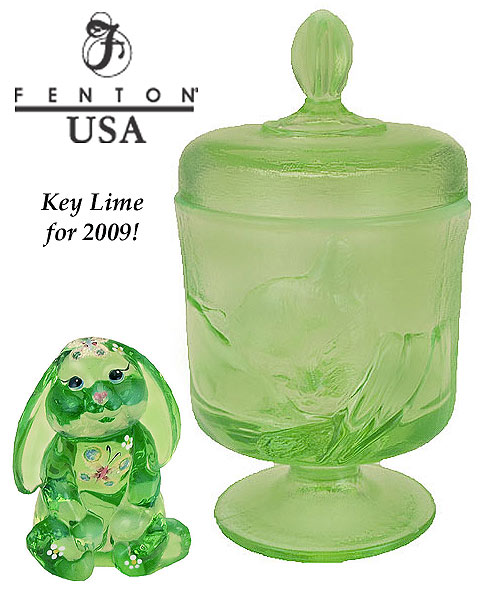 What's coming
for 2009. . .

We're putting final touches on our new line for Spring 2009. These items should be in stores around February of next year. Among items to
be offered will be three new and exquisite sandcarved pieces from Kelsey Murphy
and Robert Bomkamp, as well as a unique creation by
Dave Fetty.
Watch this newsletter for updates on our Burmese Treasures and Mother's Day Exclusives. We'll also introduce two new colors: Key Lime
(a color sure to brighten
up dreary wintry days) and Blue Lagoon (a soft, serene color). For the bird figurine collectors,
we have a cheery new red cardinal with his black mask!
QVC Shows Scheduled for January 2009!
The next QVC shows featuring Fenton Art Glass are scheduled for Friday,
January 16, 2009. Show times will be 1 - 2 a.m. and 10 - 11 a.m. (Eastern time)
with George Fenton as the guest host. Circle the date on your calendar and watch this newsletter for a preview to items to be offered!



A5064HP1 
3-1/2'' Violet Sleeping Kitten
with White Floral Design, $23.75 
Lovely translucent Violet glass handpainted with a white floral design make this kitten a real ''Sleeping Beauty.'' Don't miss adding this Gift Shop Exclusive Cat to your collection.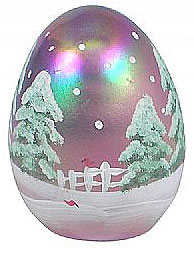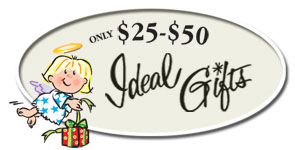 DS795HP 
2-1/4'' Rosemilk Iridized
Handpainted Egg
$38.50 
This beautiful 2-1/4" Rosemilk Iridized Egg, handpainted with a lovely winter scene, will be a welcomed addition to your collection. Proudly signed by the artist and inscribed with Collectors' Showcase logo on the bottom.