IN THIS ISSUE:
Fenton USA

Fenton International

Stocking Stuffers

Ideal Gifts
FENTON GIFT SHOP
THANKSGIVING SPECIALS!

A4178HPB
8-1/2'' Burmese Basket
with White Floral Design
$75.00, Buy Now!
This lovely 8-1/2" Burmese Basket has been decorated with a delicate white floral design and has been accented with sponged gold highlights in the center and base of this beautiful basket.
A great piece to add to your burmese or basket collection.
300019
3'' Fenton Gift Shop Burmese Purse
Original Price $40.00
Now $20.00 Buy Now!
This pretty Fenton purse is handcrafted from Burmese glass that is formulated with gold to give it a soft pink blush. Perfect
for storing life's little treasures ...
a wonderful gift that says
"you are special."
DS197I1
9-1/2'' dia. Plum Opalescent Satin
Christmas Compote
Original price $150.00
Now $100.00, Buy Now!
We've got the Plum Opalescent Satin Christmas compote! This splendid piece stands 5-1/2" tall and is 9-1/2'" in diameter. The Fenton Gift Shop acquired the remaining stock of this wonderful item, which was made by
Fenton especially for the Antique Publications/Glass Press organization several years ago using an original (ca. 1910) Dugan Glass Co. mould. Quantities are limited, so place your order right away! Each first-quality Christmas compote comes with a "Certificate of Authenticity" and a back issue of Glass Collector's Digest that contains an article about the history of this beautiful piece.
X52390C
4'' Blue Burmese Day
Dreaming Bear
Original price $26.50
Now $20.00, Buy Now!
This charming blue Burmese Day Dreaming Bear figurine is 4" long and pure gold in the glass creates the lovely pink hues...the soft matte finish is a delight to touch for bear lovers of all ages.
Fenton eBay Auctions. . .

Own a unique Fenton creation through our eBay Auctions!
Items featured this week...

A message to our friends . . .

As we pause for Thanksgiving and look forward to the December holidays and the New Year, all of us here at Fenton Art Glass are grateful for our friends and families as well as the many blessings that enrich our individual lives.
The past year has been a challenging one, but we are confident about our future. In the days ahead, we will strive to do the things we enjoy, creating innovative glassware products that will bring pride and pleasure
to those who love Fenton glass.
This weekly eNewsletter and our web site will continue to bring you the latest news and information from Fenton Art Glass.
Best wishes,



George W. Fenton, President
Fenton USA Presents. . .
Winter Aura on French Opalescent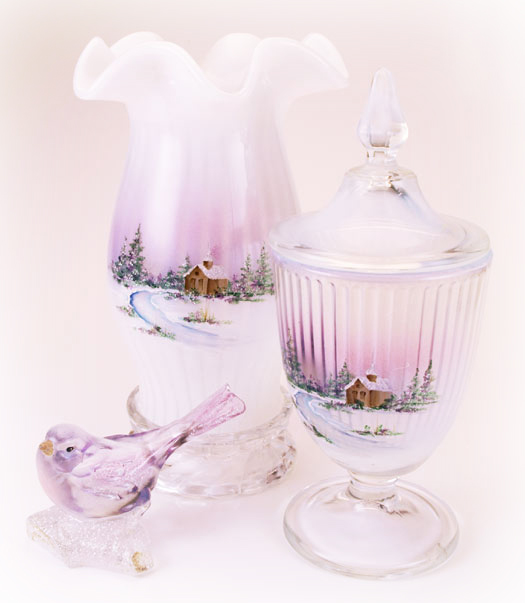 The soft, serene tones of
our French Opalescent glass are the perfect canvas for Michelle Kibbe's handpainted design of a country church nestled in winter's beauty.
Raised crystal ice used in Michelle's design creates a sparkling texture and adds remarkable depth to a beautiful winter scene.
Six items in this grouping offer the handpainted scene and a bird-on-a-log figurine has a complementary design. These items are also available unadorned, so you may mix and match for an enchanting display in your home. Click on each image for details or click here for more 2008 items.

Glass Angel Ornaments from Fenton International. . .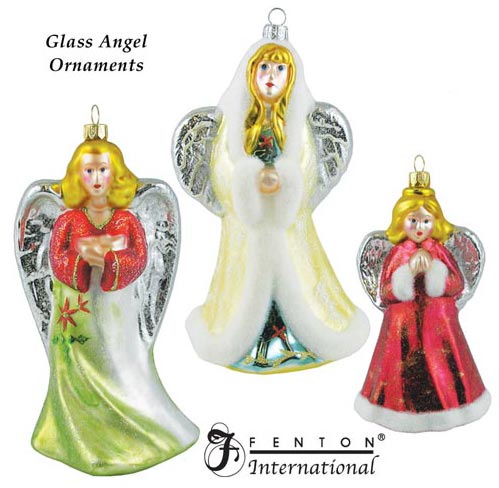 Fenton International's new glass ornament collection is sure to please Fenton collectors and become a family favorite! Individually packaged in a window box with gold tissue, these ornaments are a unique
gift for the "angel" in
your life or for yourself!
Each figural glass ornament produced for Fenton International is handcrafted in an age-old tradition
using techniques that originated in the 1800s.
The moulds used are resized Fenton figurine moulds. Fenton designers created original hand-painted designs for each ornament. To make the ornament, a rod of glass is heated to a high temperature. The rod of molten glass is then mouth-blown into a finely-carved mould before a hot solution of liquid silver is poured inside. The ornament is then handpainted to achieve the beautiful silvery creation. Fenton International features artistic handcrafted gifts from around the world. Click on each image to view details or click here for more glass ornaments.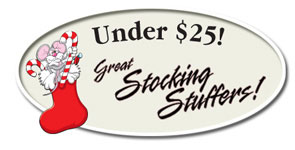 300027 
6-1/2'' Aquamarine Bell
Original Price $22.00, Now $14.50



This Fenton Gift Shop Aquamarine Bell will delight
the owner with its beauty and enchanting sound.
Handcrafted with pride by the artisans of Fenton. 


 



Z1714HPA 
3-1/2'' French Opal
Winter Aura Ornament
$39.50  
Produced as a new Gift Shop Exclusive, this Iridized French Opalescent Ornament features the "Winter Aura" design and is dated 2008. Designed by Michelle Kibbe and handcrafted with pride by the artisans at Fenton.