IN THIS ISSUE:
Fenton USA

Fenton International

Fenton 2008 Fall
Family Signing Events

Gift Shop Offerings

Gift Shop Clearance Corner
FENTON GIFT SHOP NEWS

SPECIAL FENTON GIFT SHOP OFFERINGS!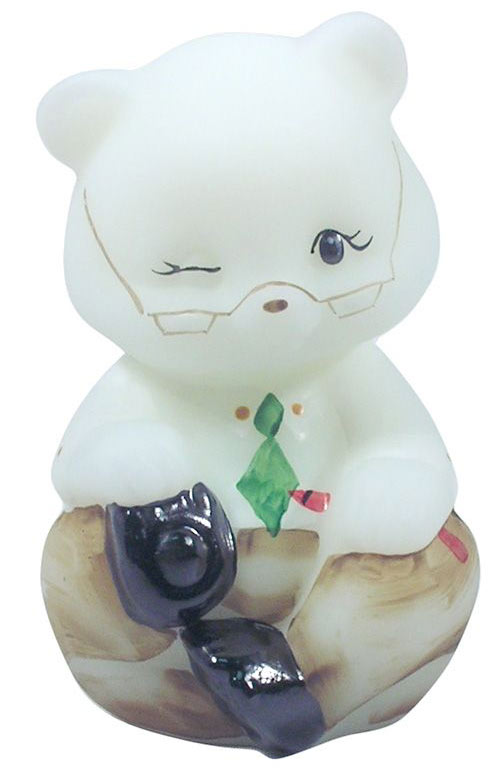 S855HP1
3-1/2'' White
Opal Satin Teacher Bear
$45.00
Buy Now!
Free Shipping on this item!
A+ for effort!
This proud Teacher Bear in White Opal Satin is a smart addition to your collection or the perfect gift for that special teacher you value! Proudly signed by the artist and inscribed with the Collectors' Showcase logo on the bottom.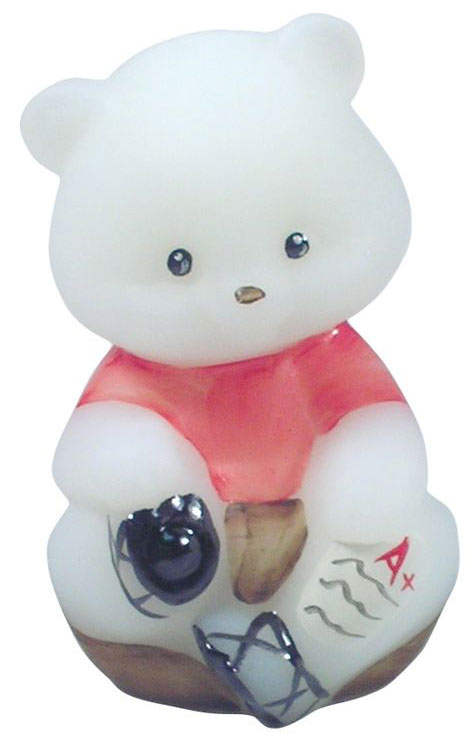 DS855HP2
2-3/4'' White Opal Satin Mini Student Bear $35.00
Buy Now!



Free Shipping on this item!
A "Bear-y Special" gift and delightful way to encourage that special student to excel in school this year.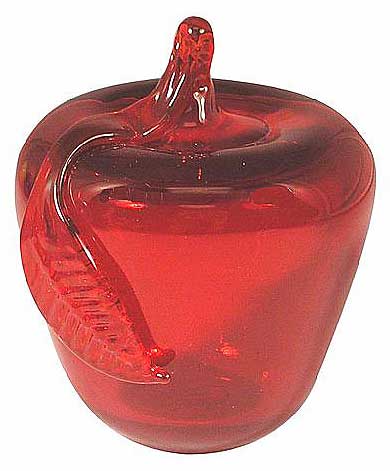 IDF212 - 4'' Dave Fetty Ruby Apple $80.00 Buy Now!

Here's a deliciously red Dave Fetty collectible! This Apple (4'' tall) is ruby through and through, right to the applied leaf and stem. It is embossed with master glass artisan Dave Fetty's personal stamp.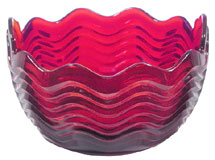 05982RU - Waves Bowl in Ruby
4'' h. x 6-3/4'' dia. $49.50 Buy Now!

Perfect for year-round entertaining...especially upcoming season's greetings, this striking Ruby Waves Bowl is a classic example of functional Fenton!
Fenton USA Presents. . . A Winter Wonderland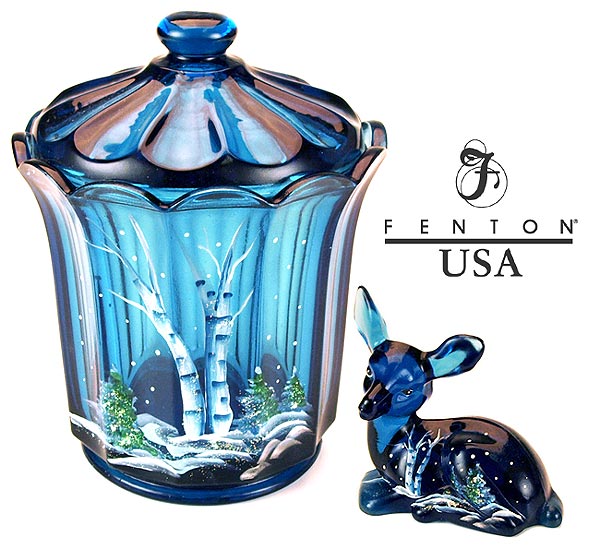 First introduced in 2007, our Silver Birch on Indigo Blue collection has been extended and is available for Christmas 2008. Fenton Designer Kim Barley created a shimmering winter wonderland that goes perfectly with our Indigo Blue glass. Her design features birch trees in a new-fallen snow glittering in the moonlight.
Shown are two new items for 2008: a Ribbed Panel Candy Box and a Fawn figurine. In addition, the Silver Birch on Indigo Blue collection includes a Songbird figurine, a small Pitcher, and two Vases. These items will also be offered unadorned. Christmas 2008 items will be available for purchase at your Fenton retailer and on-line in mid-October 2008. To find a dealer near you, click here. NOTE: Limited quantities of the 2007 Silver Birch on Indigo Blue items are available. Click here to view or purchase online.
Gold Ruby Bowl. . . from Fenton International


Our Gold Ruby Swung Bowl is a unique shape which will add a distinctive and attractive look to your home décor.
A new design from Fenton International, the 12'' diameter bowl is made with pure gold in the formula.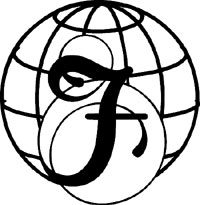 Each Gold Ruby item includes the Fenton International Global logo on the bottom of the piece. Fenton International features artistic handcrafted gifts from around the world. Click here to view more Gold Ruby items and other glass available from Fenton International. 91113 Gold Ruby Swung Bowl 12'' dia. ($75.00 U.S.)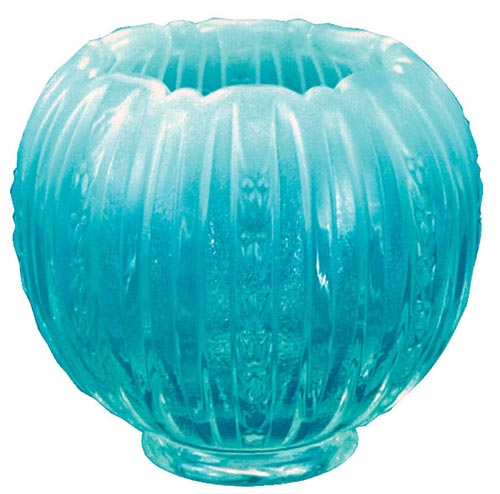 Mark your calendar for Fenton Family Signing Events. . .

More than 90 in-store Fenton Family Signing Events are planned for 2008. A Fenton family member will personally sign your Family Exclusive piece and all Fenton purchases at your local Fenton retailer this Fall! The Family Signing Event Exclusive is a 4" Fabergé Rose Bowl ($35.00 U.S.) in Blue Lagoon Opalescent - a new color for 2008! Event schedules are listed on the Family Signing Event page. Click here to view the complete schedule and be sure to check back for updates!

Visit Our Clearance Corner. . .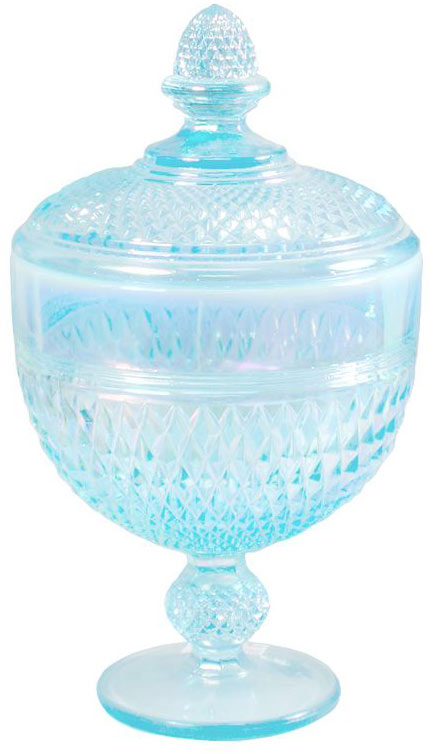 300033
3-1/4'' Fenton Gift Shop Black Mortar & Pestle
Original Price $37.50
now $24.50

This handsome Black Mortar & Pestle is perfect for grinding herbs, spices and nuts. A must for any gourmet kitchen!

310004
8-1/4'' Fenton Gift Shop
Aquamarine Iridized Candy Box
Original Price $59.50, now $38.50
This Aquamarine Iridized Candy Box is very versatile. Display as a centerpiece or fill with candy or nuts as a serving piece, or move to the boudoir as a lovely vessel for potpourri, soaps or cotton balls.