IN THIS ISSUE:
Gift Shop News

Fenton USA Atlantis Vase

Golden Sand Glass from
Fenton International

Coin Spot Vase

Fenton Auction August 4

Gift Shop "Christmas in July"
FENTON GIFT SHOP NEWS
Sale Extended!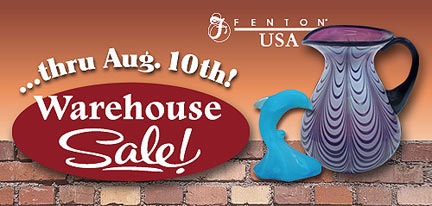 Once in a Lifetime Opportunity!
Make your own piece of glass at Fenton's Glassmaking School! Skilled Fenton craftsmen carefully guide you through the process, and you'll actually blow glass! There's more... you will take home a piece of glass you personally made. Perfect for the glass connoisseur or art enthusiast!
Click here for details.
SPECIAL FENTON GIFT SHOP OFFERINGS!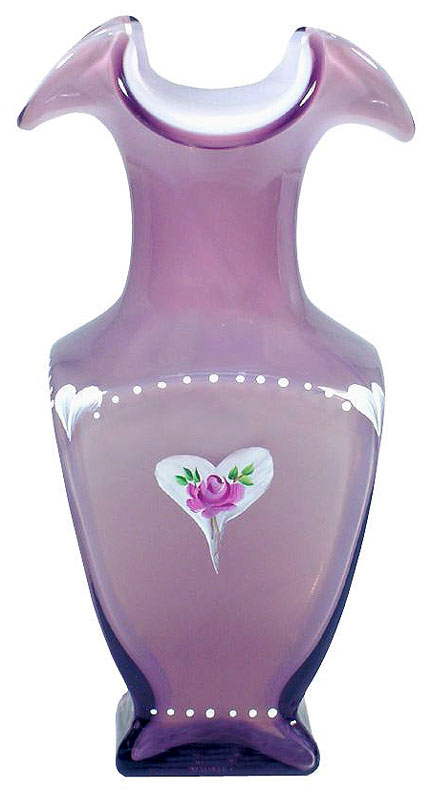 C31001
7-1/2'' Aubergine Overlay Vase
with Heart Design
$89.50
Buy Now!

Designed
by Gabriella Miller for Fenton, this handpainted Aubergine Overlay Vase has a sweet and simple floral heart design.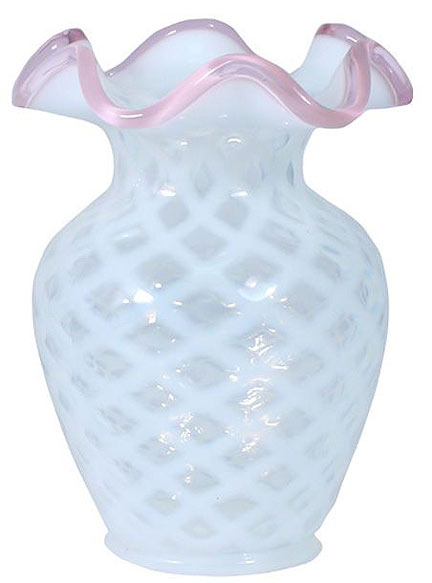 U4756Y
5-1/2'' Fenton Gift Shop French Opalescent Diamond Optic Vase $48.00
Buy Now!

This stunning
5-1/2" French Opalescent Diamond Optic Vase with a delicate Pink Crest is hand-crafted with pride by the artisans at Fenton.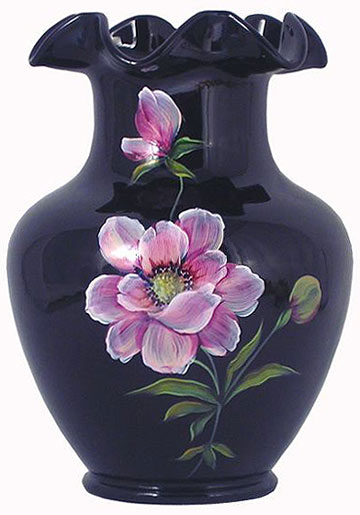 IS208HP 8-1/2'' Handpainted Floral Design Classic Black Vase $99.75 Buy Now!

This 8-1/2" Classic Black Vase is handpainted with beautiful flowers. The colors are vivid against the black, creating a truly classic look.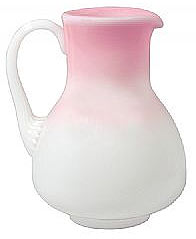 M8143REHM 7'' Fenton Gift Shop Rosalene Pitcher. Original price $95.50 now $62.00
Buy Now!


The secret to the charming pink blush on white of our Rosalene Pitcher is the pure gold in the formula.
Fenton USA Presents. . . Shimmering Atlantis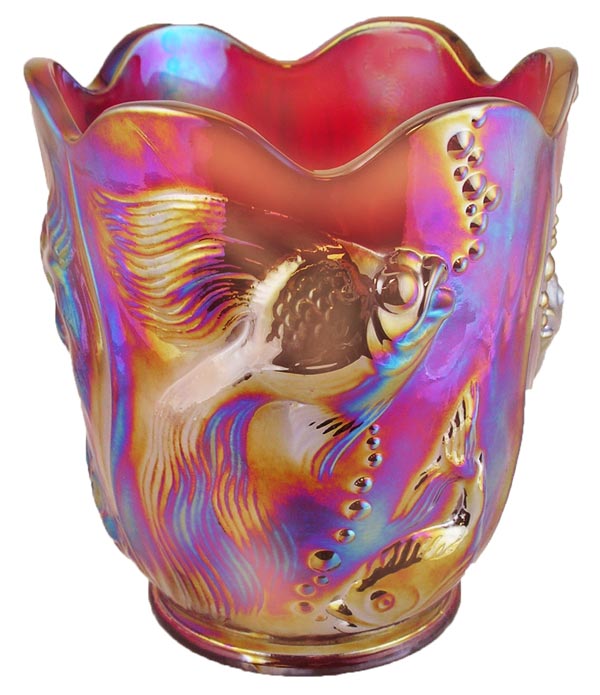 Long a favorite among collectors, rich Marigold Carnival on Ruby glass makes
a welcome appearance in our Early Summer 2008 product line.
This 6-1/2" Atlantis Vase was first produced by Fenton in 1971 in Amethyst Carnival. The Atlantis vase mould was designed by Robert May for the Duncan & Miller Glass Company and was later acquired by U.S. Glass in 1955. Fenton bought the mould from U.S. Glass in 1969.
The special spray of metallic salts used while the glass is very hot is the secret to our Carnival glass. The rainbow of colors in this vase makes the fish an iridescent delight!
5150RC 6-1/2" Atlantis Vase in Marigold Carnival on Ruby ($119.50)

Golden Sand. . . from Fenton International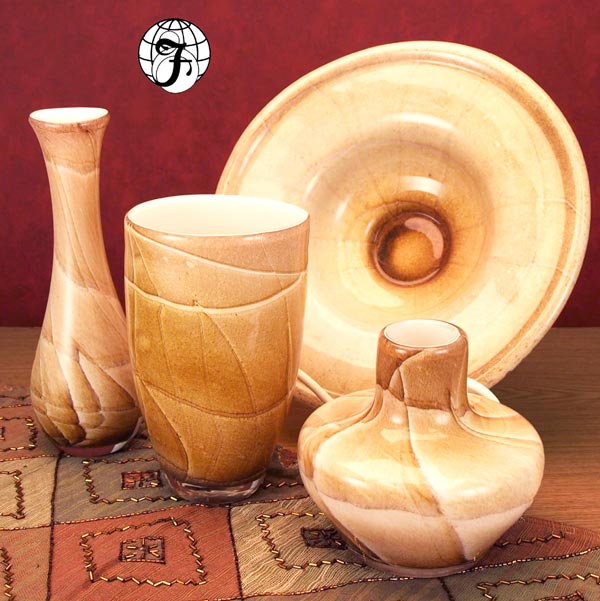 New for 2008 from Fenton International is Golden Sand glassware. Drifts of gold sand move across the face of a milk white background. Each shape is both attractive and functional. The Golden Sand line includes a bowl, three vases, and an urn.
For more than a century, Fenton has been known for its expertise as producers of fine quality handcrafted glass in color. The introduction of colored glass designs into Fenton International is a response to dealer requests to use our expertise to become the premier supplier of colored glass from around the world, as well as from America.

Each Golden Sand piece will bear the Fenton International Logo (shown in photo) and the production has been personally checked by a member of the Fenton staff. We will continue to produce fine collectible glass in America under the Fenton USA brand for our large contingent of Fenton collectors. To view current items available from Fenton International, please visit www.fentonartglass.com and click on the Fenton International links at the bottom of the page. Golden Sand should be available to order online by the end of July.
A Contemporary Look
for Coin Spot Glass

This 10-1/2" French Opalescent and Indigo Blue Vase is decidedly contemporary in shape with moody blue tones and classic opalescent
glass combined. Absolutely "spot on"
for today's trends.

08199Q1 10-1/2'' Indigo Blue
and French Opalescent
Coin Spot Vase ($189.50)

Fenton Auction August 4th
The auction will be held Monday, August 4 in Williamstown, West Virginia (preview at 11 a.m., auction starts at noon Eastern time). We'll have 250 lots of great Fenton glass − baskets, Burmese, color samples, designer samples, Favrene, Hobnail, Plum Opalescent, Rosalene, vases, whimsies, etc. For a preview, visit: www.randyclarkauctions.com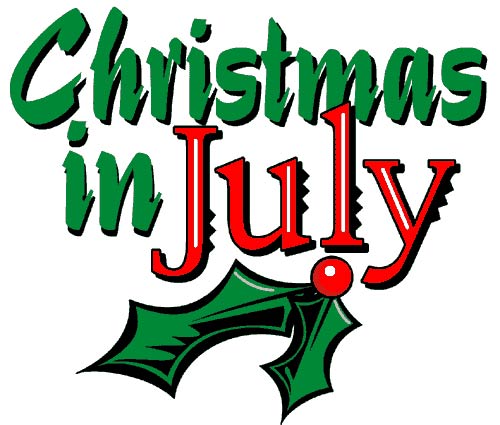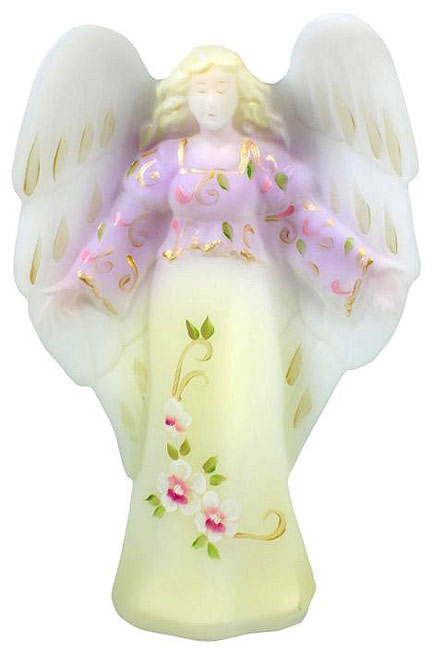 6-3/4'' Opal Satin
Springtime Angel
$65.00
This lovely 6-3/4" Opal Satin Spring-time Angel has been handpainted with a purple, pink, gold and green floral pattern. Numbered and limited to 1000 pieces, this is a must for any angel collector.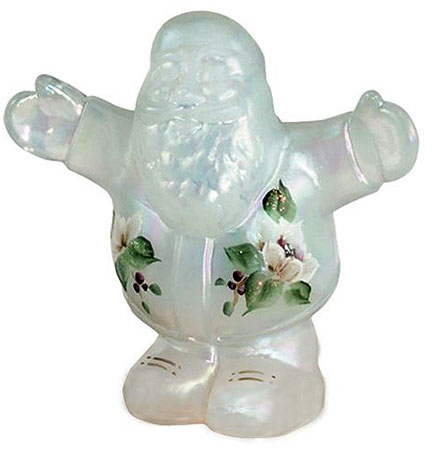 05294FJ
5'' Royal Lenten Rose Hugging Santa
Original Price $35.00
now $21.00
Kim Barley's sparkling design of Royal Lenten Rose will enhance your holiday decorating. This Hugging Santa will be a joy to give or receive.
Handcrafted and handpainted with
pride by the artisans of Fenton.