IN THIS ISSUE:
Gift Shop News

Artistry Weekend

Patriotic Doll Figurine

Clearance Corner

Preferred Seconds
FENTON GIFT SHOP NEWS

Once in a Lifetime Opportunity!
Make your own piece of glass at Fenton's Glassmaking School! Skilled Fenton craftsmen carefully guide you through the process and you'll actually blow glass! There's more...you will take home a piece of glass you personally made. Perfect for the glass connoisseur
or art enthusiast! Click here
for details!
SPECIAL FENTON
GIFT SHOP OFFERINGS!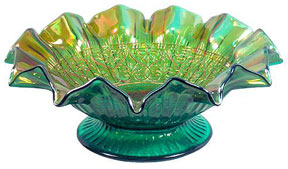 cV7859E 10-1/2'' d. x 3-3/4" h.
Emerald Green Carnival Hearts
& Flowers Bowl $92.50 Buy Now!
This Emerald Carnival Bowl inscribed with the signature of Michael Fenton is sprayed with metallic salts for a vivid iridescent effect. Carnival glass has been a Fenton hallmark since 1907 and has always been a collector's favorite. Measures 10-1/2" diameter by 3-3/4" high.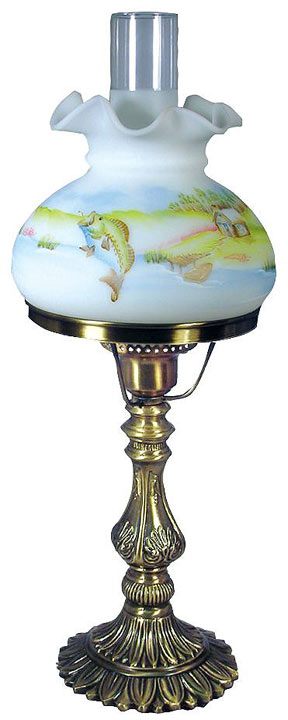 M6525HP07 21'' White Opal Satin Handpainted Scenic Student Lamp $325.00
Buy Now!



A perfect gift for Dad or that special fisherman in your life.
This new 2008 Gift Shop Exclusive Student Lamp, produced in very limited quantity, is reminiscent of days spent fishing by the pond. Proudly signed by the artist, this hand-painted White Opal Satin Lamp will likely become a treasured family heirloom.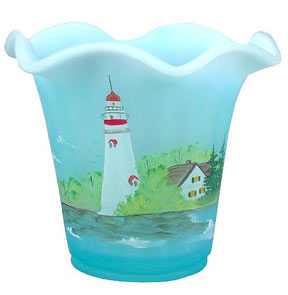 CV53613 6'' Fenton Gift Shop Aquamarine Flip Vase $107.00
Buy Now! This Aquamarine Satin Flip vase, inscribed with the signature of Mike Fenton, has been handpainted with a beautiful light-house scene. Produced as part of the American Gallery series, this tranquil piece is a perfect addition to any collection.
Celebrate the Artistry of Glassmaking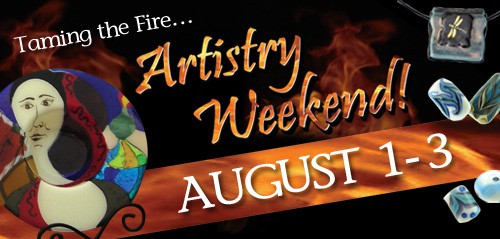 Tent filled streets will surround the Fenton Gift Shop as dozens of talented glass artisans from throughout WV and OH demonstrate, display and sell their beautiful glasswork.

2008 marks the 400th anniversary of glassmaking in America. So this is the perfect time to experience the wonder of glass blowing, lampworking, glass etching and carving, fused and stained glass and more...

So, bring your family and friends...take a factory tour and explore the wonders that await you at the Fenton Artistry Weekend Aug 1-3. FREE admission.

Events include: guest glass artists, Master Craftsmen events, custom glass decorating, Free glass ID, Fenton family signing events, Fenton Bingo, concessions and more.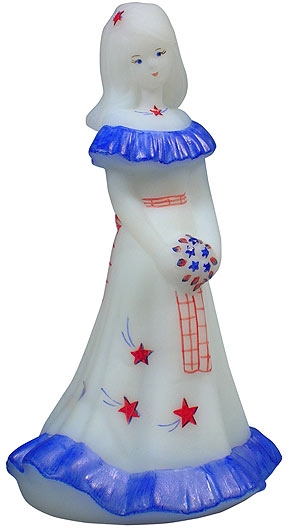 Dress Up Your Collection
With A Patriotic Memorial Day Bridesmaid Doll!



Don't miss adding this new Gift Shop Exclusive Patriotic Bridesmaid Doll to your collection, released for "Memorial Day" and the first in a series of four. White opal satin glass, handpainted and signed by the artist in a star-spangled design sure to be sought after for years to come.

Z5228HPA
7'' Fenton Gift Shop
Patriotic Memorial Day Doll
$61.25

Visit Our Clearance Corner . . .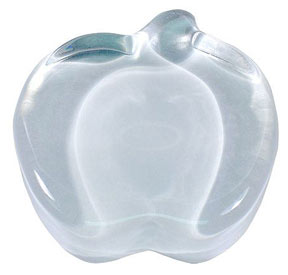 05477CY
3-1/2'' Fenton Gift Shop
Crystal Apple Paperweight
Original Price $20.00, now $15.00

A PERFECT TEACHERíS GIFT!
This Crystal Apple Paperweight with a satin finish on the back will make the perfect accessory
for that special teacher's desk.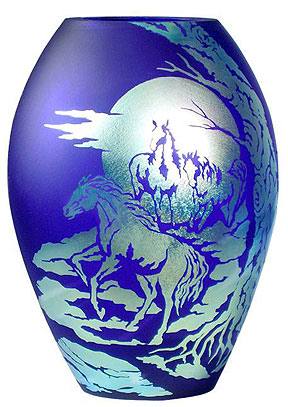 Preferred Second
This large Favrene vase is the perfect canvas for majestic horses frolicking against a moonlit sky created by the shimmering tones of pure silver in the batch. Truly a work of art!
214223 - 12'' Fenton Gift Shop
Wild Horses Favrene Vase $250.00

For questions or comments, please do not reply to this email. Instead, email: askfenton@fentonartglass.com. This email has been sent to you because you have agreed to receive offers and information from the Fenton Art Glass Company. We respect your privacy and do not sell your personal information. For details, please review our privacy policy.

How to unsubscribe: If you prefer not to receive offers or information from Fenton Art Glass, please use this page.

If you use a Challenge-Response system for email, please make certain that you can receive our email by adding askfentononline@fentonartglass.com to your Allow List. For specific instructions for major ISPs, click here.

The sender of this email is the Fenton Art Glass Co., 700 Elizabeth St., Williamstown, WV, 26187