IN THIS ISSUE:
Spring has sprung ... a time to celebrate nature's beautiful blooms. And no one enjoys it better than Susan Bryan, our gift shop Featured Artist! A Fenton decorator for 31 years, Susan has made hundreds of special "one of a kind" requests come to life, including many outdoor landscape scenes. To inquire about placing a special order please call 1-800-319-7793 x383 or x327 or stop in and meet Susan Monday thru Friday from 8:00 a.m.- 4:30 p.m.
SPECIAL FENTON GIFT SHOP ARTIST EXCLUSIVES!
Handcrafted Glass Artistry
at its Finest!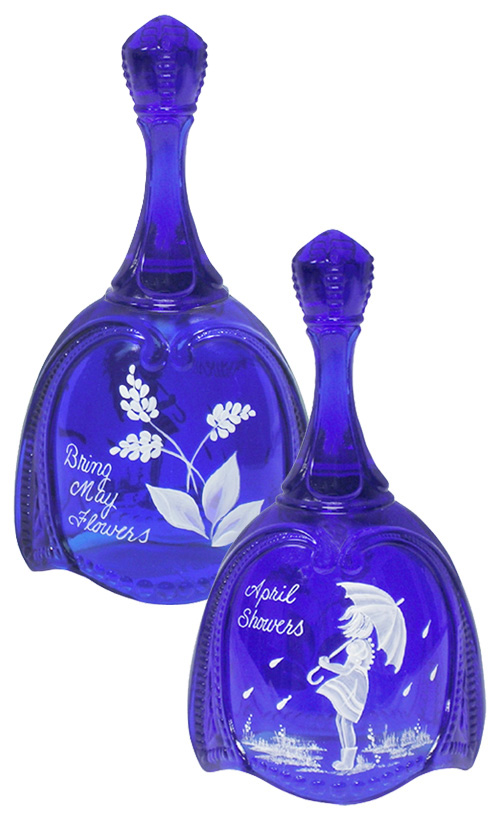 160004
7'' Cobalt Mary Gregory Bell
April-May $95.00 Buy Now!








If you're a collector of bells,
Mary Gregory or Limited Edition Fenton, then Susan's newest creation April Showers...Bring May Flowers is guaranteed to shine in your home! Enhanced by the popular Mary Gregory "layered white" technique, this Cobalt Blue bell is limited and numbered to 50 and signed by Susan Bryan. Please allow up to two weeks for delivery.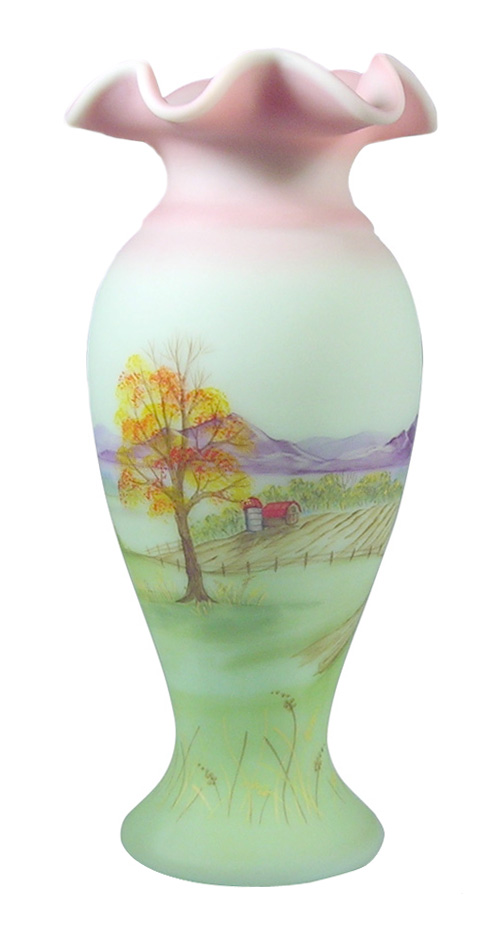 160003
10 1/2'' Handpainted Lotus Mist Burmese Vase $185.00 Buy Now!
Another seasonal favorite
to proudly display year-round is Susan's "Autumn Splendor" featuring purple mountains and spacious skies on Lotus Mist Burmese. If there ever was an exclusive that depicted America so majestically, this handpainted farm scene is it. Limited and numbered to 15.
But hurry... only three remain!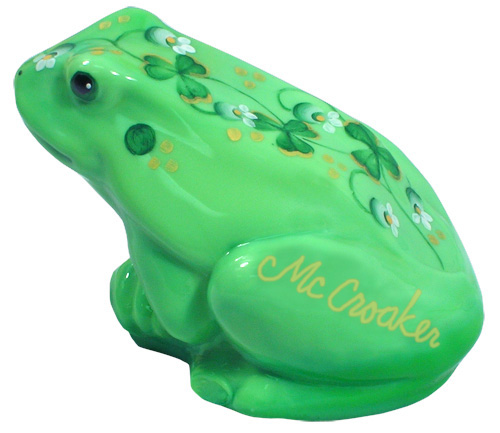 160002
2-1/2'' McCroaker Frog
$78.00
Buy Now!




Liven up your patio or flower pots with McCroaker...another Fenton Gift Shop Featured Artist Exclusive. Who knows, maybe a little Irish luck will even hop your way! Handpainted and signed by Susan Bryan.
To order , call customer service at
1-800-319-7793, x327 or x383, or email: service@fentongiftshop.com

GS416HP1 - 8'' dia. Silver Crest Heart-Shaped Dish
Only $99.00 "From The Heart...
for The World's Greatest Mother!"

Special Offer now through Mother's Day...May 11, 2008. Don't miss the chance to get this Milk Glass Candy Dish with our trademark crystal crest and handle personalized for Mom. Handpainted with yellow roses, we'll inscribe "World′s Greatest Mother" on the front and "Love!″ (Your Name) and "5-11-08" on the back...Free of charge!
NOTE: Please specify name (from whom) in the note field when ordering on-line.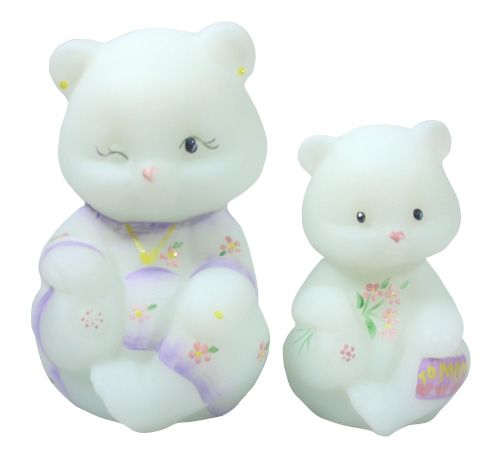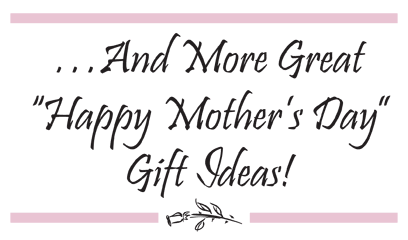 DS762HP - 3-1/2'' and 2-3/4'' Mother′s Day Bear Set $64.00
For a "Beary″ Special Mom! This adorable Mother′s Day Bear Set will surely bring a smile to her face. Proudly signed by the artist and inscribed with Collectors′ Showcase logo on the bottom.
Fenton's Burmese ... A Mother's Day Exclusive!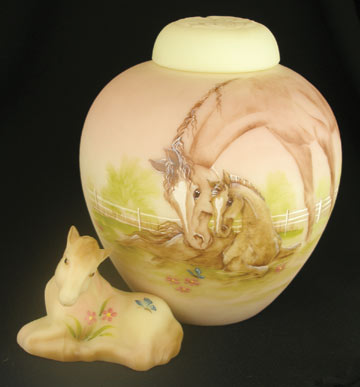 This Mother′s Day Exclusive Ginger Jar,
made in our classic Burmese glass, is sure to become a special family heirloom. Beautiful Burmese blushes from a creamy yellow to a peachy pink as a result of pure gold in the formula. The handpainted scene by designer Robin Spindler depicts a mare tenderly nuzzling her foal. The 8'' Ginger
Jar is limited to 1,950 pieces inscribed
with the signatures of Lynn, Nancy and
Shelley Fenton.
Make your gift even more special by adding the Mother′s Day Exclusive Burmese Fenton Foal. The 4'' Foal, with a floral motif by Robin Spindler, is a perfect complement to the Ginger Jar. 5057SS Foal ($46.50); 5303SS Ginger Jar ($195) Mother's Day Exclusives