IN THIS ISSUE:
Fenton Gift Shop News

Springtime Glitter

Fenton International

Pretty Patio Baroque
FENTON GIFT SHOP NEWS
Fenton's Spring Savings Spree March 14 thru 24 in Williamstown.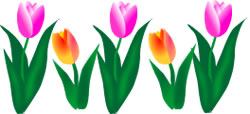 With Springtime just around the corner ... it's the perfect time to visit the Fenton Gift Shop for special Easter gifts that brings joy for years to come.
In addition to egg-ceptional Easter Specials at very special prices....you'll save an
eggs-tra 25% off most everything in the store!
Call 1-800-319-7793 ext. 327
or 383 during the dates listed above. Closed on Easter Sunday.
SPECIAL FENTON GIFT SHOP
EXCLUSIVES!

Z5293HP02
3-1/2'' Handpainted
Violet Girl Bunny
$36.50 Buy Now!

Z5293HP01
3-1/2'' Handpainted
Violet Boy Bunny
$36.50 Buy Now!



21001
10'' Burmese Hurricane Lamp
$150.00 Buy Now!
Fenton US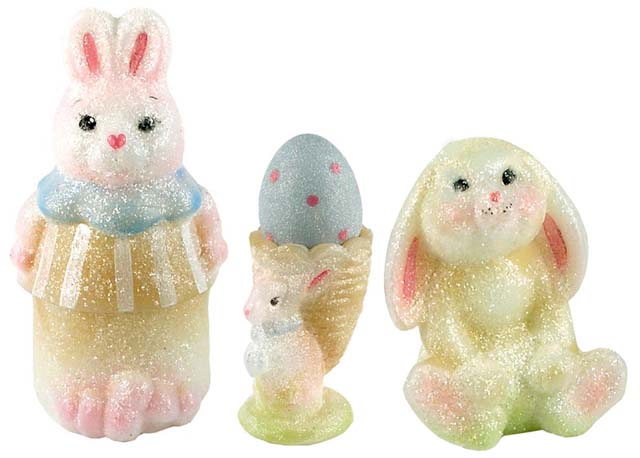 A Presents . . . Springtime Glitter!

Hop into Easter season with
our Springtime Glitter figurines. Perfect for your Easter decor
or as a special Easter gift! Opal glass is blushed with a pastel hue and covered with sparkling frit for a marvelous presentation.
Click here to view more of the Spring 2008 Springtime Glitter items from Fenton USA or visit your local Fenton dealer.

Springtime Glitter figurines include (left to right) the 4930 H3 Standing Bunny Trinket Box,
the 6883 H3 Bunny Egg Cup (egg not included) and the 5293 H3 Sitting Bunny.
What's Coming from Fenton International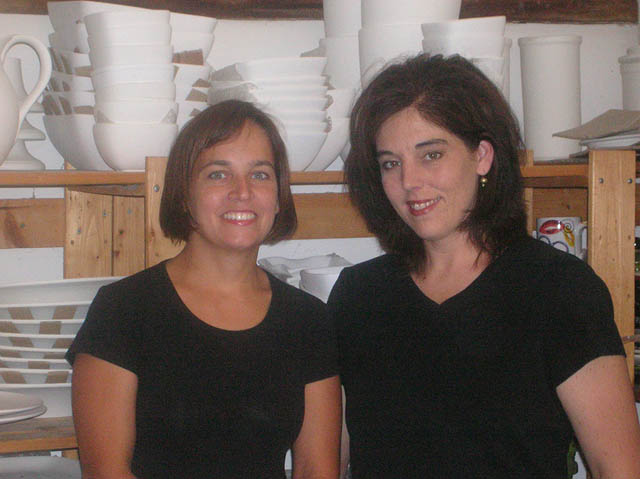 Fenton International features artistic handcrafted gifts from around the world. This Spring, we will introduce Pears ... designed by Romy and Clare. Thi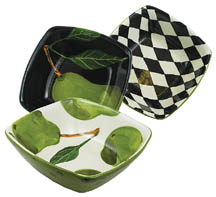 s collection of functional ceramics features smart, sophisticated styling while maintaining the Fenton handcrafted appearance.

Romy and Clare are lifelong friends who became
creative partners and formed their own business,
Romy and Clare Creative Clay, in 1995. They are
members of the prestigious Guild. Their Pear design
has a large following in galleries. Watch our upcoming newsletters for more information on this unique collection. Shown above: Cereal Bowls
Pretty Patio Baroque Bowl in Hyacinth
Our Spring 2008 offering includes the Pretty Patio Baroque 12'' Bowl in Hyacinth, a new color for 2008!

Perfect for floral displays or for entertaining, this large bowl is made with innovative spin-mould technology, which enables us to produce interesting shapes ranging from the Pretty Patio Shell Bowl (shown in the February 14 newsletter) to attractive votive candleholders. Click here to view this and other items for 2008.
More Fenton Points of Interest...
Fenton Factory Tours

Visitors to Fenton Art Glass will find a spacious Gift Shop and a pleasant museum. Free factory tours (M-F 8:15 a.m. to 2:30 p.m.) take small groups of guests right out to the factory floor to see glassmaking "up close and personal." Friendly, knowledgeable tour guides explain all aspects of the operation. The Fenton tour has been ranked among the "Top 10" factory tours nationwide by USA Today. In addition we have been named Rand McNally Best of the Road for 2006. For a factory tour schedule, click here. For a map, click here.