IN THIS ISSUE:
Fenton Gift Shop News

Burmese Treasures

Fenton International

Springtime Glitter
FENTON GIFT SHOP NEWS
Fenton's Spring Savings Spree March 14 thru 24 in Williamstown.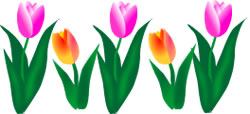 It's the perfect time to hop in and shop for great all occasion gifts at Fenton Gift Shop during our Fenton Spring Savings Spree!
Save 20% off a wide assortment of retired first-quality, QVC and preferred seconds! And don't miss out on special Gift Shop Exclusives ... there's always something unique and special
for your shopping pleasure.
If you can't come in and shop,
call 1-800-319-7793, ext. 327
or 383 during the dates listed above.
SPECIAL FENTON GIFT SHOP
EXCLUSIVES!

C5551SS
9'' Handpainted
Rosemilk Opalescent Basket
$97.50 Buy Now!
Z5186ZW
5'' Indigo Blue Hen on Nest
$55.75 Buy Now!

X5269PJ
3'' Madras Pink Butterfly
$20.00 Buy Now!
Fenton USA Presents. . .
Burmese Treasures Easter Basket
A treasure awaits the recipient of this Easter Basket in Burmese.
Everything about this basket says "Fenton" loud and clear! From the pink blush of Burmese glass and the square-twist handle to the delicate, stylized daisies in designer Frances Burton's handpainted decoration ... this basket is simply a joy to behold.
4178 LN Burmese Treasures
Easter Basket, 8-1/2''
What's Coming from Fenton International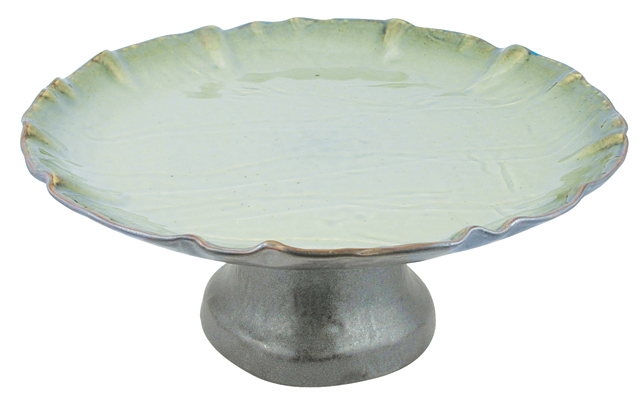 The Celadon collection from
Fenton International is a color and treatment whose time is now. The amazing reactive glaze updates a color revered for thousands of years. The delicately crinkled edges and contemporary shapes have an urban chic appeal. This collection is extremely durable and can be used in the oven and in the microwave. The Celadon collection includes dinner and salad plates, serving bowls, nested platters, creamer and sugar, teapot, and more. Check with your local dealer to find out when these items will be available. Shown above: 11-3/4'' diameter Cakestand
Easter Sparkles with the
Springtime Glitter Bunny Box!
This 7'' Springtime Glitter Bunny Box is perfect for your special Easter treats!
Opal glass is blushed with a pastel hue and covered with sparkling frit for a marvelous presentation.
Click here to view this Bunny Box and more of the Spring 2008 Springtime Glitter items from Fenton USA or visit your local Fenton dealer.
More Fenton Points of Interest...
Fenton Factory Tours

Visitors to Fenton Art Glass will find a spacious Gift Shop and a pleasant museum. Free factory tours (M-F 8:15 a.m. to 2:30 p.m.) take small groups of guests right out to the factory floor to see glassmaking "up close and personal." Friendly, knowledgeable tour guides explain all aspects of the operation. The Fenton tour has been ranked among the "Top 10" factory tours nationwide by USA Today. In addition we have been named Rand McNally Best of the Road for 2006. For a factory tour schedule, click here. For a map, click here.
For questions or comments, please do not reply to this email. Instead, email: askfenton@fentonartglass.com. This email has been sent to you because you have agreed to receive offers and information from the Fenton Art Glass Company. We respect your privacy and do not sell your personal information. For details, please review our privacy policy.

How to unsubscribe: If you prefer not to receive offers or information from Fenton Art Glass, please use this page.

If you use a Challenge-Response system for email, please make certain that you can receive our email by adding askfentononline@fentonartglass.com to your Allow List. For specific instructions for major ISPs, click here.

The sender of this email is the Fenton Art Glass Co., 700 Elizabeth St., Williamstown, WV, 26187