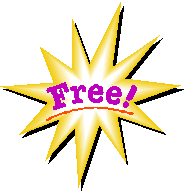 Elegant Aubergine Glass . . .
An Easter Special from Fenton USA!
We are offering FREE SHIPPING on each of the five items shown below,
while supplies last or until April 5, 2010. On April 5 regular shipping charges will apply to each item. There are very limited quantities available (under 12) on these items so don't delay! When you see an item you like, simply click on it to order. You will be taken to the item's detail page where you will be able to learn more about it and add it to your shopping cart. No shipping charges will be applied to these items, only to items placed on the same order that are not included in this offer.

With our our deep, rich Aubergine glass you can create a truly unique and elegant Easter display. Or add candies or flowers and give as a gift for someone special! This warm color was inspired by fashion and quickly embraced by home decorators. The rich purple tones add a touch of elegance to any room. Since its introduction in 2006, Aubergine has quickly emerged as a favorite among Fenton collectors!

04258KF
4-1/2" Trumpet Vase, $32.50



04338KF
7" Dot Rib Basket, $49.50



04198KF
7-1/2" Basket, $59.50


05800KF
8-1/2'' Paneled Basket, $69.50

08986KF
26-1/2" Pillar Lamp, $279.00


To order any of the Aubergine glass
shown on this page, please click
on each image or on the ware number.
Remember quantities are extremely limited
and the FREE shipping offer is valid only
on the items shown on this page
while supplies last or until April 5, 2010.*

*Regular shipping charges will be applied
to these items on April 5th.
Click here to view our latest
handcrafted in the USA glass or visit www.fentonartglass.com