Fenton Art Glass Presents... Wayne King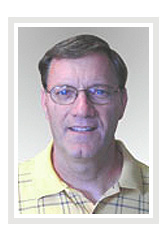 When asked about his 26 years at Fenton, Wayne King says, "I learn something new every day." Wayne's position as Fenton's chemist and supervisor of the Mixing and Furnace departments involves both production processes and research and development. He relies strongly on his experience, attention to detail, and problem-solving skills for the production problems. Whether it involves generating a new color or reviving an historic one, Wayne's enthusiasm and dedication result in colorful Fenton successes.
When he's not running a half-marathon for a charity or talking to local college chemistry classes, you will find Wayne residing in Williamstown, West Virginia with his wife, Janet, and son, Jason.